Farm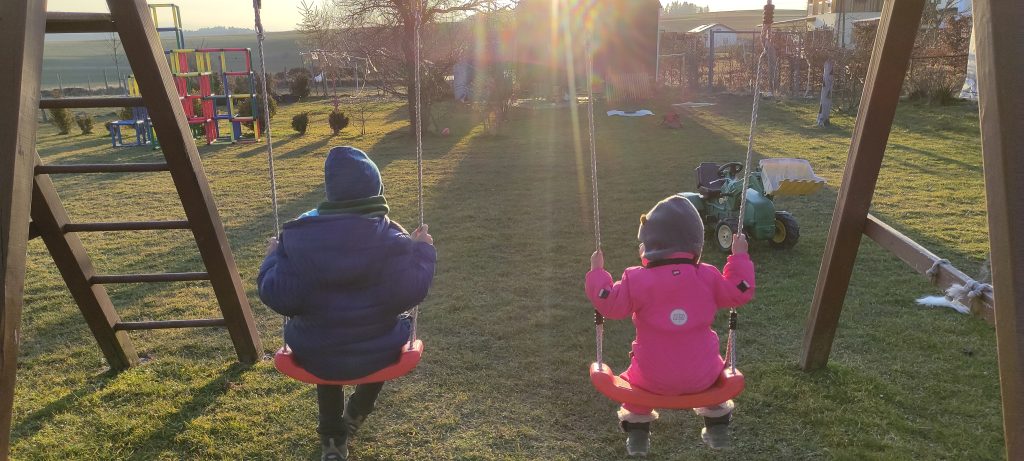 Playing and romping until you drop. On our playground children from small to large get their money's worth. Whether sandbox, slide, swing, gymnastic pole or trampoline, foosball, darts everything can be used to the fullest.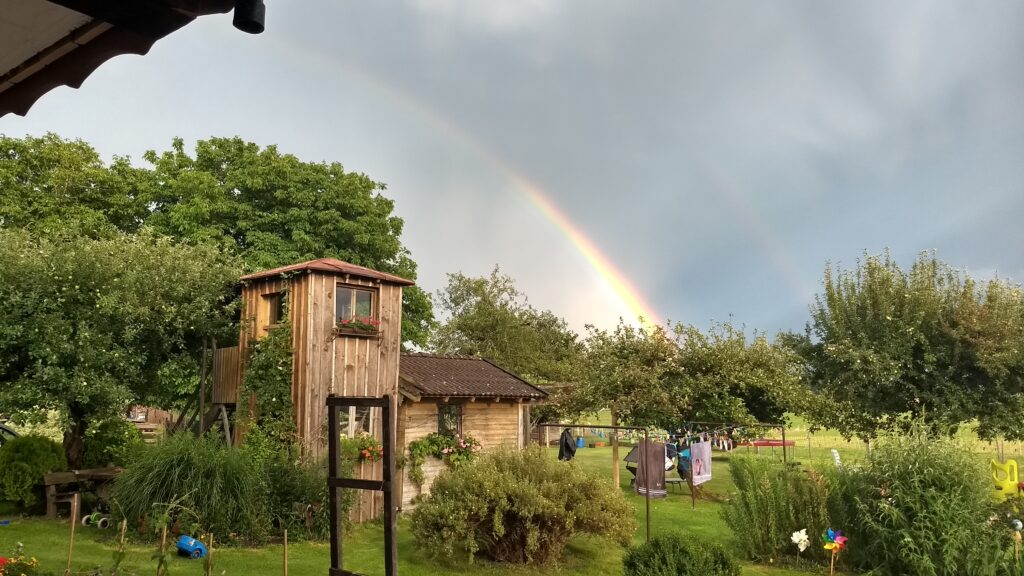 Our play tower is the ideal retreat to experience adventures. Somewhat hidden and yet always visible. Children can live out their dreams there. But also the grown-ups do not come too short. In our garden cottage coffee and cake, or a good snack tastes especially good, because there you can enjoy our brilliant view especially and afterwards it only takes a little jump to relax on our comfortable garden loungers.
A beautiful barbecue area is available to our guests at any time, and on warm evenings we like to sit with you, with a good Bavarian beer around the campfire.