On the road with horse
On our farm there are two Icelandic mares Grani and Skvisa and two Shettland ponies Lukas and Paula.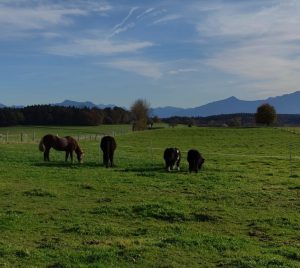 For our guests we offer:
Common feeding and care:
We will be happy to take you to see our horses. Here you and your children have the opportunity to learn a lot about horses and to feed and groom them together with us.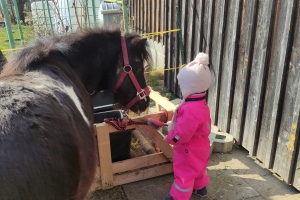 Common walks:

We are happy to take the horses for a walk together. Here the horses are cleaned in advance and afterwards the beautiful nature in our surroundings is explored. You will also learn a lot of new things about horses. If there are children, they are allowed to ride the horses during the walk. Here a bicycle helmet is recommended. However, there are enough helmets available. The walks are only possible for an extra charge.