Alpaca hikes
You would like to go on tour with alpacas?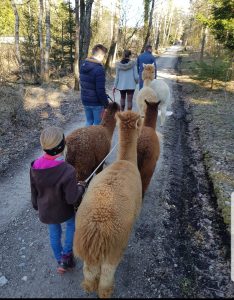 Here we can highly recommend the alpaca walks in Bernau am Chiemsee. Get to know alpacas up close! Every Monday and Saturday at 9 a.m. an alpaca hike takes place in Bernau, weather permitting (only cancelled during storms, thunderstorms, heavy rain), other dates are possible by arrangement.
Together we will feed the animals and go for a leisurely walk. You will learn a lot about the calm and balanced animals and enjoy the beautiful landscape in Bernau am Chiemsee.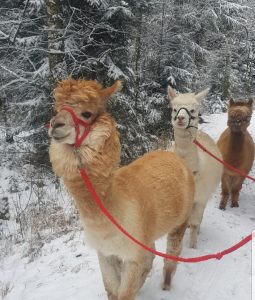 Duration of the hike is about 1.5 hours, the paths are all barrier-free, so even with strollers or wheelchairs can easily manage.
Costs:
Per guided alpaca 20,00 €
Accompanying persons without own alpaca 5,00 €
Children up to 12 years of age must be accompanied by an adult, children up to 6 years of age hike free of charge.
Registration is absolutely necessary
Lenz´n Hof
Familie Hogger
Baumannstr. 9 a
83233 Bernau am Chiemsee
Tel.: 0160-941 899 03